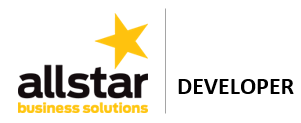 Welcome to Allstar Business Solutions developer portal. If you are looking for our charge card offerings please visit www.allstarcard.co.uk
Open Banking
Our APIs have been developed in accordance with the Open Banking Read/Write API specifications. In order to be able to use our APIs you need to be an approved Account Information Service Provider (TPP). Please visit our Frequently Asked Questions page for more information on Open Banking APIs.
Why Open Banking and what are the APIs?
Open Banking is the secure way to give providers access to financial information. It opens the way to new products and services that could help customers and small to medium-sized businesses get a better deal. It could also give customers a more detailed understanding of their accounts and help them find new ways to make the most of their money.
Why work with us?
We provide a simple onboarding process to allow you to interact with us. Once complete you will have access to our financial solutions and customers allowing you to embrace your vision of how to leverage our unique position in the expense management world
Step 4
On board with us so that you can interact with our live APIs
Step 5
When you're ready, access our production APIs and you're live!
Notifications
There is no scheduled API maintenance or version migrations at this time
API Availability Metrics
We're busy gathering our API metrics for you, they'll be available very soon. In the meantime, if you have a query related to API performance, service availability or planed outages get in touch by emailing us AlsGFNsupport@fleetcor.com
API Performance Metrics
We're busy gathering our API metrics for you, they'll be available very soon. In the meantime, if you have a query related to API performance, service availability or planed outages get in touch by emailing us AlsGFNsupport@fleetcor.com